The revolutionary POF Home Network Solution accelerates the speed for FTTH, and boosts the services of IPTV and HDTV. POF and its relative devices are highly flexible, secure, stable, reliable and economic. ZJY Residential POF Solution provides high bandwidth and can be deployed by a professional or do-it-yourself installer using basic tools and inexpensive plastic connectors. This "garden hose" connectivity makes installation quicker and more effective than other home network technologies.
Home Network is assembled by two or more than two computers, with additional devices like VoIP, IPTV, printer and camera etc., for the propose of accessing Internet, file sharing, communication, watching TV, monitoring and printing.
POF offers data rates of up to one Gigabit, and assured quality of service to every device in the residence. This makes POF the most robust technology for 100 Mbps Optical Ethernet and 250 Mbps Optical FireWire in the home. At the ultra-thin diameter of 1.5 mm or 2.2 mm, POF can be easily deployed in new construction or retrofit installations either inside wall cavities or outside the wall - along baseboards, under carpets, or anywhere cable is typically run.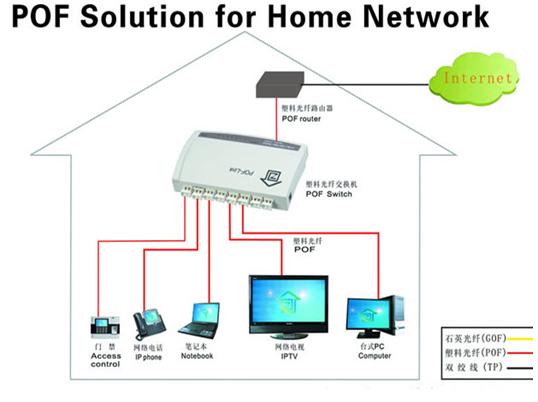 Fig.1 Topology of the Structure of Residential POF Network Solution
Features & Functions
1.Quick and easy to install;
2.Small and unobtrusive;
3.Simple design;
4.Quick troubleshooting;
5.Cost effective;
6.Access Internet and file sharing;
7.Multiplayer games;
8.Use VoIP for cutting down the rates for long distance call;
9.Watch IPTV;
10.POF supports up to 100Mbps Bandwidth, no upgrade required for a long period;
11.Share printer, copier,and scanner, suitable for home-based business use, and monitor the house by Internet through home POF network, whenever, wherever you need.
Applicable Products
Media Converters

USB POF Network Adapter
Network Card
LAN Switches
Security & Monitoring
POF Cable
Tools